Welcome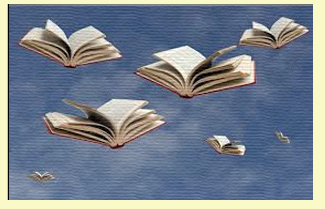 Kendra is a tutor, researcher, and teacher of teachers. She advocates for children and parents in and out of the school system. She teaches all ages all aspects of literacy, and specializes in Dyslexia and ADD.
First, I identify strengths and weaknesses using my own screening instruments or instruments from other professionals. I also use the background information I get from parents, caregivers, and any specialists who have worked with your child.
I design an individualized program to address these needs in a one-on-one format.
Reading includes Decoding, Fluency, Academic Vocabulary, Comprehension, and Thinking Skills, such as Visualizing, Inferring, Synthesizing, and Determining Importance.
Writing includes Expository Patterns, Word Choice, Sentence Flow, Goldilocks Paragraphs (not too long and not too short), Revising, or Organizational Thinking.
What else does Kendra do?
Teaches research-based methods, based on the building blocks of phonemic awareness and phonics interwoven with higher order thinking skills

Implements a variety of materials, including Phonics Q, Lindamood-Bell, Wilson Reading, REWARDS, Great Source, Step-Up-To-Writing, and specific book series

Demystifies the complexity of the reading & writing process

Interprets test results and evaluates strengths and weaknesses

Reduces academic overwhelm and overload for younger and older students
Payment and Products
Radio Interview with Kendra
Learn more: Radio Talk Show on ADHD and Dyslexia: The Impact of both on each other
Visit Kendra's Blog on Teaching Writing
Visit Kendra on Twitter and Facebook
Testimonials
"Kendra was very helpful in getting my son up to speed in his writing skills. She was extremely conscientious about keeping me and my son's classroom teacher up to date about what my son was working on and his progress. She was flexible about what she covered during a session. If my son needed to work on something other than what she had planned, Kendra was always willing to switch gears. I highly recommend Kendra."
- Elizabeth Applegate
"Kendra brings a real relationship to our son. She is interested in all of him, not just his weaknesses in Reading and Writing. Her communication with all the people who work with him from Occupational Therapists to teachers to parents helps her form this sense of the whole child. She then uses that information to shape her approach with our son and it works from clear boundaries about behavior, to tying work to his interests, to linking her work with what is going on in his classroom. She has been a true gift to our son and to our family."
- Susan Ford and Geoff Ogle
"Kendra really goes the extra mile for you and your child. Kendra worked with our child on study strategies and the key points of good writing. It was very helpful to have Kendra as an intermediary between our home and the teacher. Even though we feel that our child has an excellent teacher, the specific accommodations are so varied that it was helpful to have another voice, one speaking from a more professional perspective. And, conversely, Kendra helped us implement the teacher's recommendations."
- Kim Roberts and Joe Ewing
"Kendra helped identify the hurdles and supplied the tools needed for my son to become a successful and happy reader. He never used to be excited to read, and now he is."
- Carin Simerka
"Kendra Wagner tutored my Grandson, who has a learning disability, for almost three years and I am so grateful for the progress he made during that time. She taught him lots of ways to handle his writing difficulties & although her specialty is reading, she switched to math for him when he needed it. She kept in contact with his teachers & even came to the teacher parent conferences to make sure she was on the same page as the school. She is truly a caring & supportive teacher."
- Carole Anderson
"I listened to your "Taming the Octopus" webinar on how to teach writing. It was super. You've done such a great job at explaining why writing is such a difficult task for ADD kids, along with such great intervention strategies. You are a great presenter! Very clear, great examples, great slides, easy to follow, and in depth, but all very down-to-earth and understandable. I hope you are able to present this often to various places. Teachers need this!!! I gleaned some new ideas which is really great. I appreciate it."
- Cindy Lehman Lehman, Learning Solutions